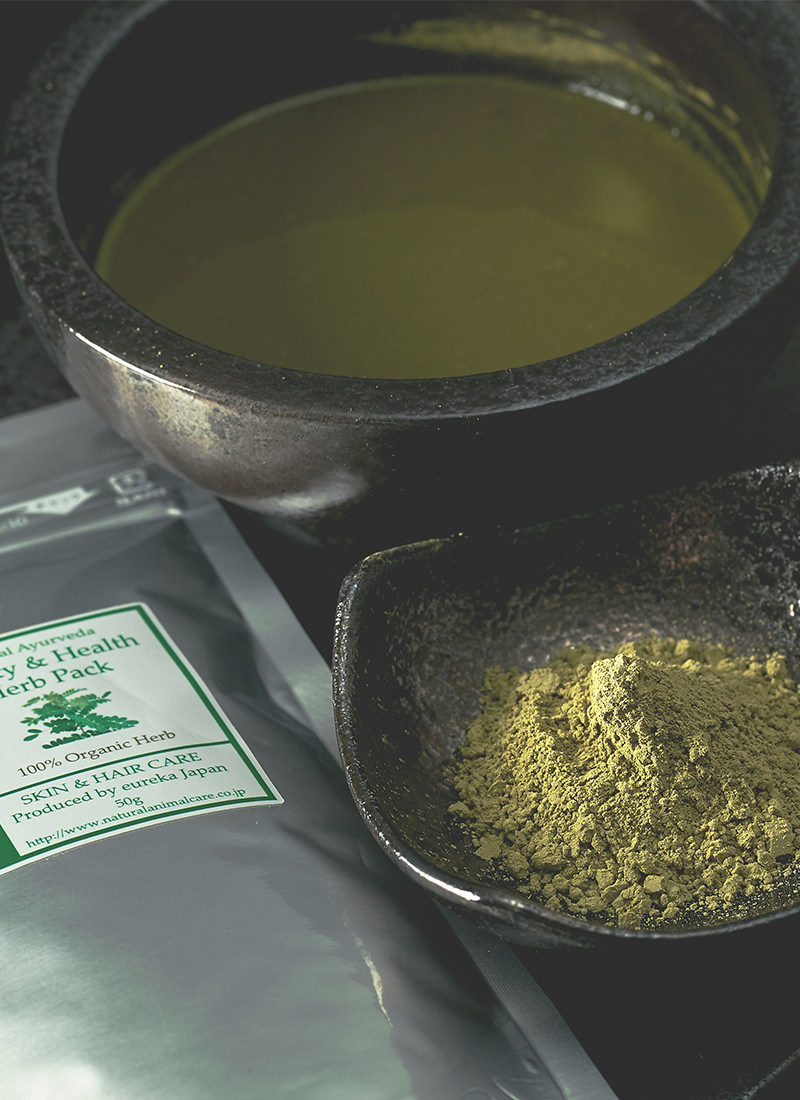 Holistic BeautyHealth Care
&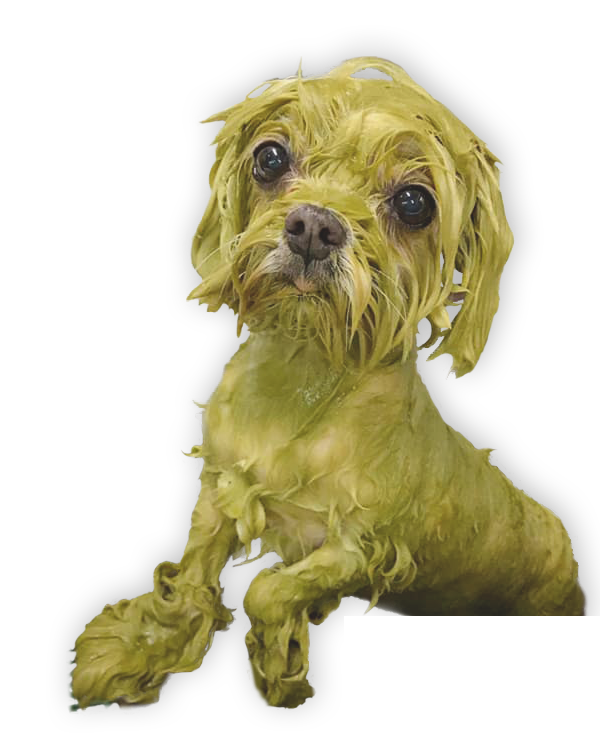 Animal Ayurveda is
the 100% natural Herb Pack
Animal Ayurveda is a 100 percent pure natural product that was researched and developed for pets based on the principle of the ancient traditional medicine Ayurveda.
The 100% natural Herb Pack is pet friendly product that keep pet's health and beauty fully maintained.
eureka CO.,LTD. which was established in 2002, started developing products for pets based on the Ayurveda concept.
They had made researches with animal hospital, veterinary colleges and groomers in Japan, and then started selling "Animal Ayurveda Herb Pack" caring an entire body.
Effects of Herb pack
Animal Ayurveda Herb Pack can make your dog's skin and coat healthy at the same time.
NEEM
This herb has the strongest power of Ayurveda herbs to cleanse body and blood.
It is safe for mammals but bad bugs like fleas and ticks hate it.
Medicine for skin disease, rash and zit.
It is utilized for soap, shampoo, toothpaste and moisturizer.
CASSIA
Conditioning effect for fur
Add volume and prevent tangles
Medicine for skin disease and Leprosy
Kill E.coil and staphylococcus aureus
Medicine for diabetes mellitus
Cure fatty lever caused by alcohol
Reduce cholesterol

etc..
ALOE
Moisturize skin properly
Normarize levels of oil in skin
Reduce pain and fever
Prevent sunburn and skin trouble caused by it
Prevent bacteria from multiplying
Resist dermatophyte and pseudomonas aeruginosa
Boost metabolism and promote anti-aging
Products
Our herb pack comes in 3 varieties.
You can use them based on your pet's skin and coat condition or on the pet parent's request.
Contact
Please contact from below contact form
if you are interested in Animal Ayurveda products.
Groomer Channel
You can learn more about Animal Ayurveda Herb Pack from this channel.
This channel is only for groomer, pet shop and wholesaler can watch.
Groomer channel need ID and Password .Therefore please contact us to get ID and Password.